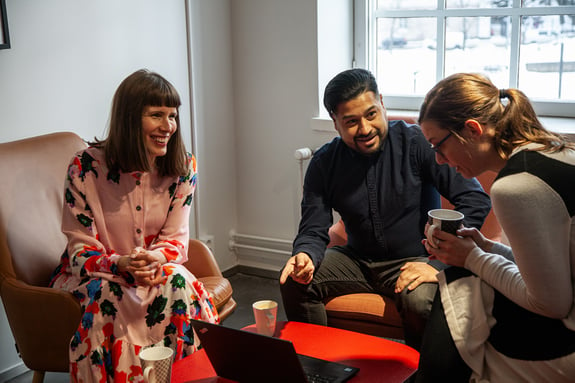 Digital Performance Marketing
Optimised digital marketing will make the most out of your business
Effective digital marketing reaches the right customer at the right time. 
A professionally and efficiently planned and implemented digital marketing strategy will bring in new customers in a cost-effective way whether you are targeting consumers or B2B companies.
The correct use of analytics ensures that digital marketing reaches those visitors that are potential customers for your company. Optimising is easy when we have clear data on the effect of each ad or channel in terms of sales.
Digital marketing c
hannels offer a whole range of
combinations suitable for the needs of different types of companies, whether they are looking to create a brand, raise awareness or simply increase sales. The different channels have varying methods of targeting from search terms to lookalike audiences that can be used to reach the customers that best support your business.
Efficient e-commerce marketing
Case: Martinex
Powerful analytics and effective digital advertising were key to the success of Martinex's online shop and its 2901% ROAS.
Leader in inbound marketing
Case: Rototec
Rototec is an innovative pioneer in geoenergy. The company wants to be at the forefront of the energy revolution and create a better future for generations to come. This is how Rototec doubled its leads through marketing and sales teamwork!
Do you want to make better use of digital channels to improve your business performance?
Contact us and we will tell you how we can help in improving your sales and marketing!
Keep up with the latest changes!
Quru blog
Quru's top team of experts will immerse you in the industry's latest trends, news and intriguing solutions.
How can we help you? Let's talk!
When you want to make the most of digital channels, Quru will help you get started!