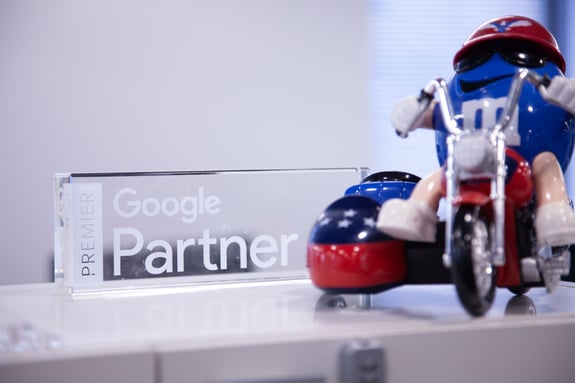 Search engine optimization (SEO)
Search engine optimization will put your website at the top in organic search results
Is your website being overshadowed by competitors? Does your website not seem to get any higher in search results? Did you not pay attention to SEO when creating your website? Well-implemented and systematic search engine optimization does not only improve the visibility of your website and increase traffic, it also improves the quality of your website and improves its yield.
The reason for a poor search result ranking is very often the sum of several factors: the website can suffer from technical issues that affect visibility or the website content does not meet the expectations of the visitor.
Moreover, your product or service may be too unknown to be searched or your website overshadowed by competitors. It may also be that your website does not receive enough good traffic, which means that the search engine, such as Google, does not have enough information on how appealing your website is.
Search engine optimization is not for the impatient as ensuring a good search result ranking often requires long-term systematic work. In addition to search engine optimisation, it is usually sensible to do some search engine advertising, for example, to maximise both the organic and paid potential offered by the search engine.  
We always start search engine optimization by reviewing the current state of your website. This means reviewing its technical structure and carrying out search term research and mapping around themes that are important to your company. This will give you an overview of our observations and a tangible to-do list.
We will not leave you on your own with the list, but we will help you to build continuous search engine optimization, create an SEO strategy and monitor search visibility.
Technical SEO audit
When carrying out technical search engine optimisation of a website, we put on our SEO glasses and see if the website can be found by search engines. We review how SEO has been taken into account in the technical implementation of the various elements of the website and what the Core Web Vitals (the indicators describing user experience (UX) on the website) are telling us.
Content and usability optimization
Website content and usability directly affect which websites are placed higher by search engines and what the likelihood is that your customer will click on the search result. We at Quru help your website to meet Google's objective of offering visitors relevant, high-quality, reliable and up-to-date content. The more active visitors visit the website, the greater the chances that the website will have a higher ranking in search results.
Let's create better SEO content together!
Search term research: 

what kind of Google searches are your customers making? Is this helping you go up the rankings?

Competitor analysis

: what kind of searches are helping your competitors? What are their strengths?

Keyword mapping

: how does your website use the search terms used by your customers? Is the content of your website meeting their expectations? Is the content of your website SEO-friendly?

External links

: which and what kind of websites link to your website?
Usability analysis

: is there something on your website that is making your customers leave the site without making a purchase decision?
Continuous SEO support
Often you have to wait for several months to see the results of search engine optimisation. The website itself is not the only thing that affects visibility. External factors such as search volumes, variation in people's interests, brand recognition and competitors also have an impact.
To help you monitor the situation, we can create a customised SEO report or dashboard.
Read more about data visualisation >
Key points to consider
SEO development

: based on search term research, we will create

 a content plan

that will help you focus on your website

'

s essential content, updates, tone and which messages to highlight based on your customers

'

searches.

Ensuring website integrity: 

after extensive website updates, we will check the integrity of the website

'

s structures, links and elements.
Paid visibility

: to support organic search visibility, it is important to use paid advertising as a way to improve your overall visibility.