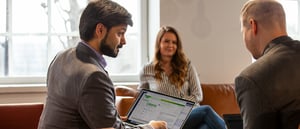 Inbound Marketing
Inbound marketing directs potential customers to you
The aim of inbound marketing is to attract potential customers to your products and services and to interact with you using interesting and customised content.
By tackling challenges arising at different stages of the buyer journey, the objective of inbound marketing is to build sustainable customer relationships and engage with potential and existing customers. Inbound marketing content includes blog texts, podcasts, webinars, social media content, newsletters and videos.
Elements of our inbound marketing:

1. We learn to know your customers and their buyer journeys: we determine the relevant buyer personas and buyer journeys. 

2. We create systematic content marketing based on your strategy: a content plan helps to manage your updated content.
3. We make your content easily accessible: targeted advertising and a search engine-optimised websites help potential customers find your content.
4. We take advantage of automated marketing: once a potential customer has been identified as a lead, we can use personalised and interesting content and automation along their buyer journey to lead them towards a customer relationship. We engage and serve existing customers using well-targeted messages.
5. We monitor the entire customer relationship from ad to purchase: by determining KPIs and correctly setting up analytics, we are continuously measuring and developing the effectiveness of all marketing campaigns.
Leader in inbound marketing
Case: Rototec
Rototec is an innovative pioneer in geoenergy. The company wants to be at the forefront of the energy revolution and create a better future for generations to come. This is how Rototec doubled its leads through marketing and sales teamwork!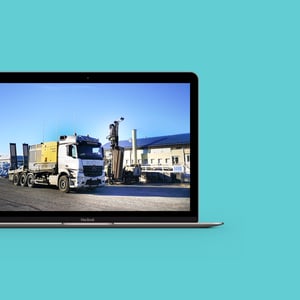 Make the most out of your new website
Case: Consti
Consti
is
a company specialised in repair and construction. By improving the usability and visibility of Consti
'
s new website, we were able
to
inject considerable energy
in
to the company
'
s B2B sales and generate a range of new contacts.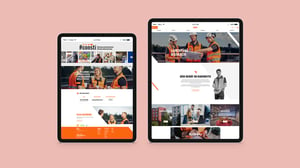 Do you want to make better use of digital channels to improve your business performance?
Contact us and we will tell you how we can help in improving your sales and marketing!
Keep up with the latest changes!
Quru blog
Quru's top team of experts will immerse you in the industry's latest trends, news and intriguing solutions.
How can we help you? Let's talk!
When you want to make the most of digital channels, Quru will help you get started!