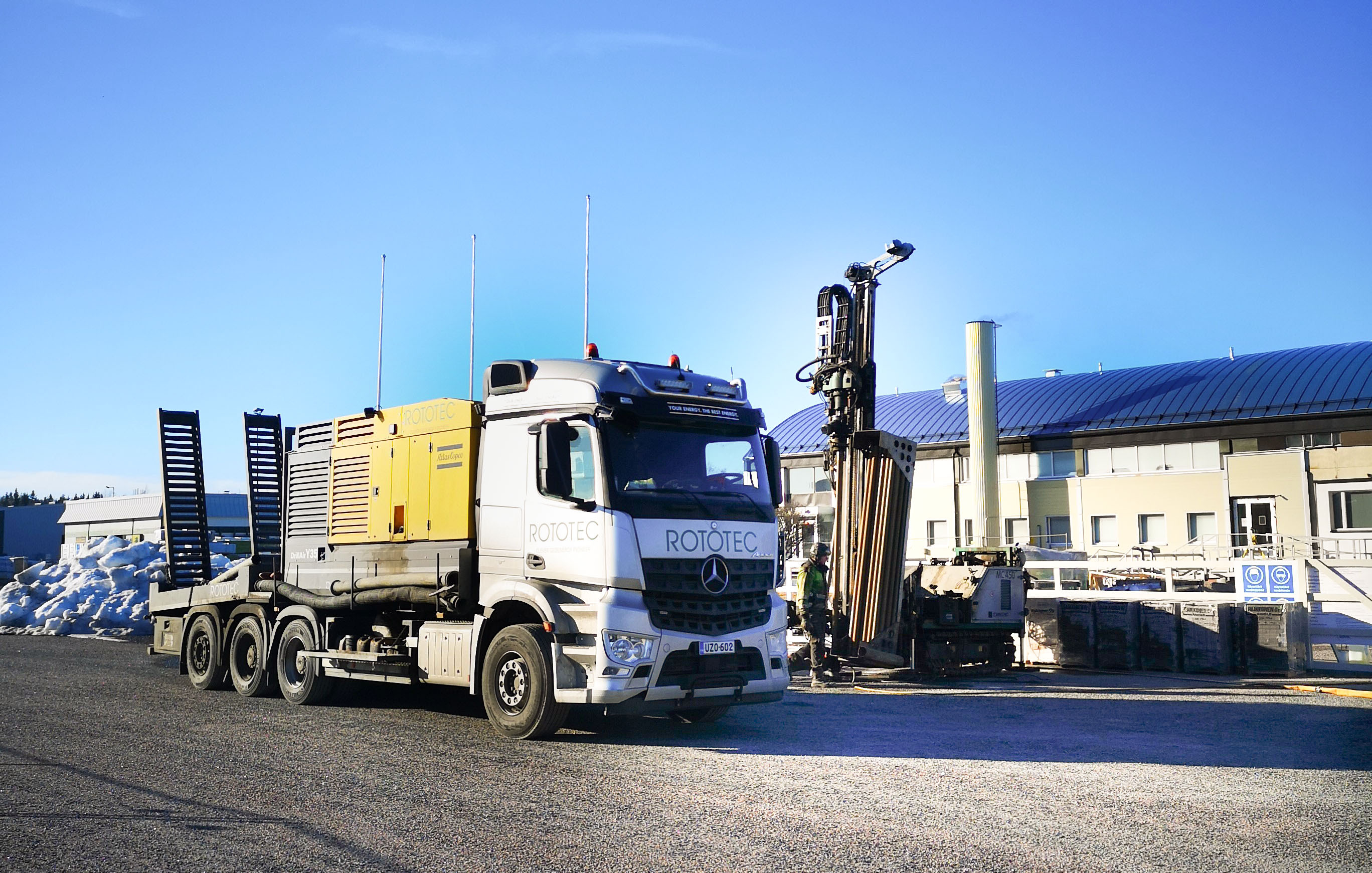 PROJECT
Improving cooperation between sales and marketing, inbound marketing and utilisation of data
WHAT DID WE DO?
Definition of KPIs, targets and Buyer Journeys; SEM (SEA + SEO); analytics and data visualisation; deployment of marketing automation
THE RESULTS
Website visitors increased by 50% and leads doubled
Rototec achieved growth in leads through marketing and sales teamwork
Rototec is an innovative pioneer in geoenergy. The company wants to be at the forefront of the energy revolution and create a better future for generations to come. Rototec is the largest geoenergy solution supplier in Europe and an industry innovator, with services covering the entire process from energy system consultation to installation.
Even though Rototec had been active in marketing, it lacked a systematic way of measuring digital marketing and its results or compare its sales and marketing functions.
Everything is built on data and customer insight
The company wanted to improve the dialogue between its sales and marketing departments, base its business on systematic metrics, automate processes and increase lead generation.
We started our cooperation with defining business-oriented KPIs and setting measurable targets to guide our work.
After we had installed the analytics, we started with search engine optimisation (SEO and search engine marketing) based on an understanding of buyer personas and the purchase path. We also improved the cooperation between sales and marketing, e.g. by deploying the Hubspot tool.
Leads doubled
Rototec has already doubled its number of leads in 2020. Their organic traffic has been seeing solid growth throughout the year. The introduction of paid SEM has accelerated this growth even further. Traffic on the company's Finnish website has grown by 30% from the previous year.
Customer's comment
"Cooperation with Quru has been really smooth. We are extremely happy with their recommendations for further digital marketing measures and improving lead acquisition."
Joanna Viileinen, Marketing Manager / Rototec Oy
How can we help you? Let's talk!
When you want to make the most of digital channels, Quru will help you get started!