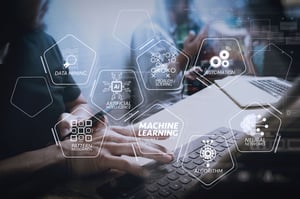 Today's marketing leaders: what can you learn from the best marketers?
From Data with Love webinar with Adobe
Today's marketing leaders: what can you learn from the best marketers?
We are honored to have EMEA Head of Product Marketing, Daniel Hansens from Adobe as a guest of the first session. The webinar is hosted by Director Of Strategic Partnerships, Henry Morales from Quru.
Adobe has published their interesting annual report 2020 Digital Trends in Europe for the 10th time. The survey of marketing, advertising, ecommerce, creative and technology professionals around the world continues to reveal the most significant shifts in the industry that are driving marketing strategies, company investment and consumer behaviour. The most interesting results of the study are also highlighted in the discussion.
The webinar focuses on the following themes:
What has worked in the leading companies? What are they prioritizing in these unprecedented times?
What are leading marketers doing right now to be digital first?
What things you should do to have an impact in marketing?
The webinar was recorded on Tuesday 19.5.2020
Daniel Hansens
EMEA Head of Product Marketing, AEM & Target @Adobe
Daniel has been working for more than a decade with technologies that combine machine learning with human creativity to drive personalised experiences at scale. Daniel currently heads up product marketing for Adobe Experience Manager and Adobe Target, working on bringing world-class solutions to market and collaborating with clients across EMEA to create superior customer experiences through Adobe's leading solutions.
Henry Morales
Director Of Strategic Partnerships @Quru
Henry has more than 10 years of experience in web analytics. He has been working on succession of roles and positions of responsibility in the area of ​​digital marketing such as search engine marketing, display marketing, conversion optimization, social media marketing, Tag Management as well as a number of analytics tools and testing activities. He has helped dozens of companies digitize their business and make significant changes to their business models. He is also international speaker at various corporate events.
REGISTER NOW
WATCH AND LEARN